Optimum Nutrition Magazine
In the Spring 2016 issue of Optimum Nutrition magazine , my therapy and work were featured in a beautiful three page article . What an honour to be included in such a wonderful publication with the opportunity to reach so many people .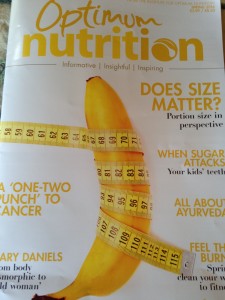 Trackback from your site.