WELL-BEING AMBASSADOR FOR ANNA KENNEDY ONLINE CHARITY !!!!!!! MARCH 2021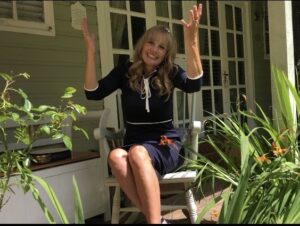 It came as a bolt from the blue when on Monday (29th March – incredibly the first day of Autism Awareness Week too ! ) when Anna Kennedy OBE invited me to be the Well-Being Ambassador for her charity Anna Kennedy Online.
It is very difficult for me to cry for myself as I have had to be so strong for so long on my journey –  but I cried …absolute floods of tears !!
I am just so humbled, so full of gratitude and joy, and just thrilled and blown away to now be a part of this  welcoming, fantastic, driven, positive, motivational family. I am welling up all over again just writing this…
Needless to say I will be giving this valuable role everything I've got and more !
I'm actually a little bit proud of myself which is a strange but lovely feeling.
Click here to find out more .https://www.annakennedyonline.com/ambassador-giuliana-wheater/