AUTISM EYE 2022 Article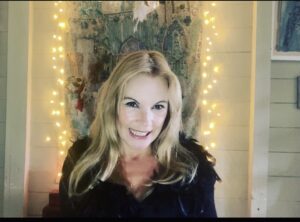 Yes Yes Yes !!! I,m really REALLY thrilled to be writing again for the best selling magazine Autism Eye. My article will be out early next year . I'll keep you all posted!
I will be sharing some experiences about my story massage work with children and young adults with autism,ADHD,PDA and other neurodiversities. I shall also be talking about how my fabulous training with the wonderful Mary Atkinson and Sandra Hooper, co-founders of the Story Massage Programme has also deeply enriched my own massage work.
I shall be explaining the proven neuroscience behind therapeutic touch and story massage, particularly for our children with additional needs.
Autism Eye is a quarterly publication by award winning journalists who are also devoted parents to their son, Finn, who is autistic.Gillian Loughran and Mark Hayes are editors and writers with years of experience .
They established the publication after so many battles, spending thousands of pounds on essential therapies and educational interventions for Finn that neither the UK's National Health Service , nor their local education authority would take responsibility for.
They fought epic battles through Special Needs Tribunals , all of which they won. They even went all the way to High Court to obtain the appropriate education for their son.
The Health Authority was totally ignorant about autism and refused to help.
Sound familiar ???
Autism Eye magazine provides in-depth, useful information for parents and professionals focusing on Autism Spectrum Disorder (ASD), including Aspergers Syndrome/High functioning autism, PDA and ADHD .
With the burden often left entirely to parents who desperately need support, Autism Eye keeps everyone current with the latest research, that could have a positive impact on a child's life.
It aims to change the scenario by keeping people informed about the best treatments for their child – and to help them avoid the worst.
It is also packed with information about fighting the education system and helping to get it changed.
They also provide an Education and Support Finder.
There is just so much that parents and professionals can do to improve the lives of autistic children and young adults.
I am SUPER proud and very honoured indeed to be a small part of that.
Please check out this top selling publication for yourselves if you are not already familiar with it.